Auto Parts in Fresno to Keep Your Car Happy and Healthy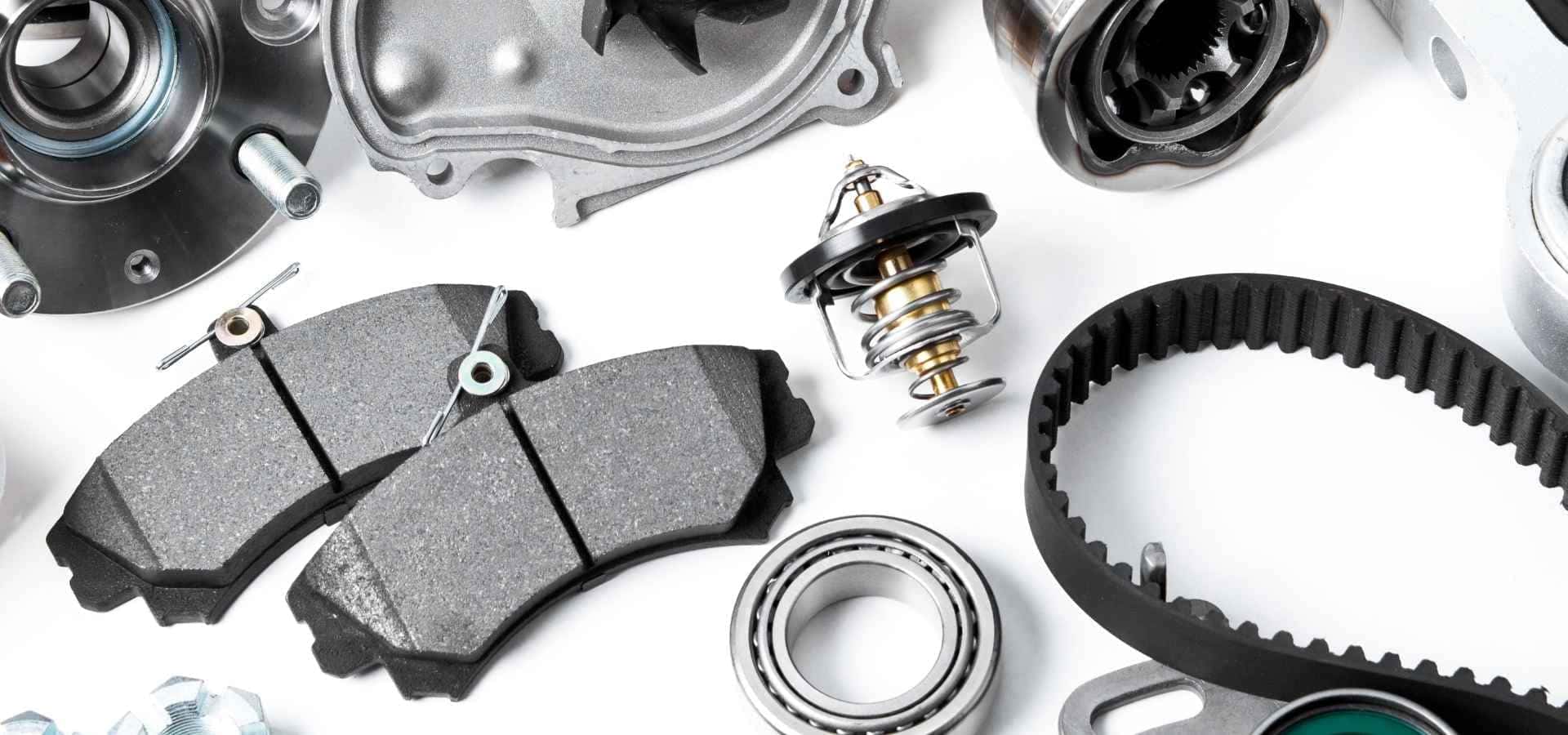 The average age of American vehicles has increased by 17% in the last 10 years. Additionally, owners of both new and used cars are owning them 60% longer than they were 10 years ago.
Why?
For one, people are realizing the value of maintaining and using older vehicles as it is less expensive than buying new ones. This is also made possible by the fact that cars are made better and lasting longer than in the past. It used to be that a car nearing 100,000 miles was destined for the junkyard. Now, a car with 100,000 miles on it is barely getting started.
However, to keep a car in top running condition and working well for all those years, a few new parts will be needed here and there. Check out the most common auto parts in Fresno that need to be replaced and find out why you should come to visit us here at Sanger Chevrolet to do it!
Commonly Replaced Auto Parts in Fresno
A vehicle engine is made up of hundreds of different parts, all working together in perfect harmony to keep your vehicle running optimally. However, when a part wears out, that harmony is broken and it put more pressure on other parts of your vehicle.
If you don't replace parts as they wear out, other parts of the engine may have to work harder and can wear out faster or be put at risk of breaking down. Find replacement auto parts in Fresno to keep this from happening.
Batteries
Cars last for many years but batteries don't. Under normal conditions, you'll need to replace your battery about once every four or five years. However, habits such as leaving the AC or lights on when the car isn't running aren't good for it. Additionally, exposure to extreme temperatures (both hot and cold) can shorten a battery's life.
It's a good practice to check it regularly for dirty terminals or other signs of aging. If you're unsure about what you should be looking for, don't hesitate to ask for help from the experts here at Sanger Chevrolet.
Alternator
The alternator's job is to charge the battery as the engine is running. Sometimes, what seems like a faulty battery could actually be a worn-out alternator. The battery isn't being charged as it should be and thus appears to be dead or dying.
The two parts are dependent on each other to run well. A faulty battery that doesn't hold a charge puts more strain on the alternator to keep it charged. And a faulty alternator will drain the battery's energy and shorten its lifespan. Consider having your alternator tested at Sanger Chevrolet once a year for the best protection.

Lights
The lights on your vehicle help you to see and communicate with other drivers. Without them, you could be at higher risk of getting into an accident. A burned-out headlight is pretty easy to notice, but you can drive around for months with a burned-out taillight, brake light, or turn signal without even knowing it. Have them checked regularly for optimum safety. We can help you check them and we've got replacements right here at our auto parts in Fresno.
Brake Rotors
Are your brakes starting to make a screeching or grinding noises? Do you feel a pulsing sensation when you step on the brake? Any of this can indicate that there is a problem with your brakes. The rotors are a common part of the braking system that needs to be replaced as they wear down from friction created with the brake pads and calipers. The brake specialists at Sanger Chevrolet will help ensure that your car will brake appropriately and is safe to drive.
Spark Plugs
Replacing the spark plugs are an easy fix for several problems. These include problems starting the engine, sluggish acceleration, and a surging engine. Spark plugs are a quick, easy fix, so don't hesitate to seek out new Fresno car parts at once if your vehicle is showing these symptoms. For just a few dollars you'll be back in business.
Sanger Chevrolet Buick GMC
So where do you go when you need to find quality auto parts in Fresno, California? That's an easy one! Head over to Sanger Chevrolet for high-quality auto parts in Fresno and mechanics who actually know what they're talking about. Whether you need Chevrolet parts in Fresno or a different kind of auto parts in Fresno parts, Sanger Chevrolet is the place to go.
From oil changes to replacing tires to servicing brakes to performing an overall vehicle inspection, our qualified mechanics use quality auto parts in Fresno to make sure that your car is in good health. Preventative maintenance like this will help keep those high, unexpected car repair bills at bay. Plus, your car is a safer vehicle for you to drive.
Here at Sanger, we're always running specials to make our affordable services and Fresno car parts even more wallet-friendly. Remember, proper preventative maintenance is far cheaper than some of the major repairs you could be facing without it.
Just need a hard-to-find auto part in Fresno? We can help you out with that too! Our wide selection of auto parts in Fresno ensures that we have even those unique parts that are a pain to find. Even if we don't have it on hand, we'll help you find it.
Ready to get started? Contact us today for servicing or parts!