2021 Chevrolet Silverado Oil Change

Chevrolet Buick GMC Of Sanger is located at:
1028 Academy Ave • Sanger, CA 93657
My Check Oil Light is on: What is the Best and Affordable 2021 Chevrolet Silverado Oil Change near me?
Changing your car's oil every now and then is one of the staples in routine maintenance check-ups. It is an important part of ensuring your vehicle has proper lubrication for it to run smoothly. Not only that, but a regular oil check will also help to maintain the longevity and quality of your vehicle for many miles to come.
In the fall of 2020, when Chevrolet first announced the updated version of the 2021 Silverado, the release was met with excitement and anticipation. Unsurprisingly, it quickly became one of the most popular choices for truck buyers. If you happen to be one of the lucky owners of a 2021 Chevrolet Silverado, let us discuss one of the most integral parts of being a car owner: when and where to get your oil changed.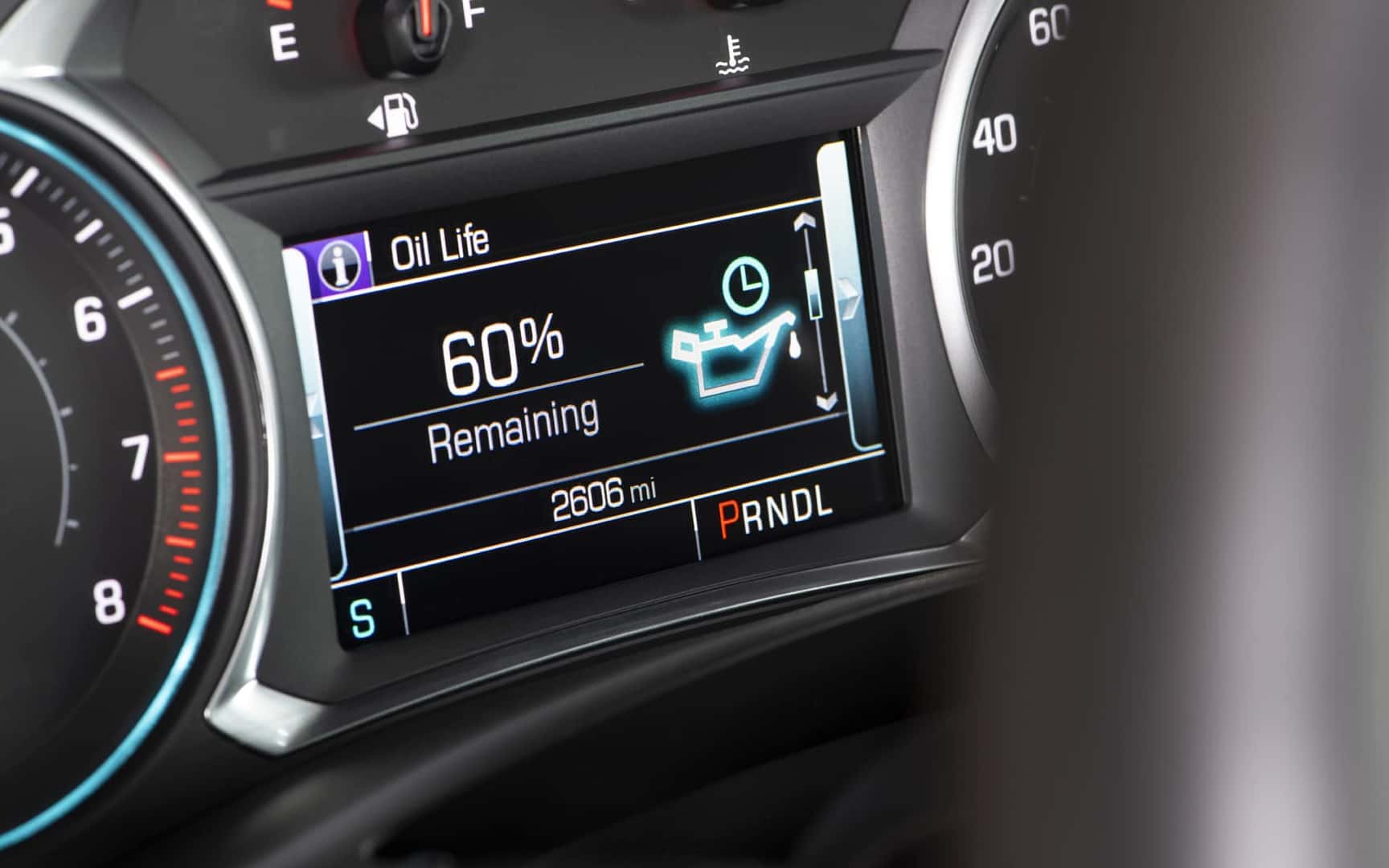 Best Time to Get Your Oil Changed
Car owners know that driving with low oil levels can cause a fair amount of damage to your vehicle. For vehicles like the 2021 Silverado, when the oil life is running low, a message to change the engine oil appears on the screen display. You can also check if the maintenance light is on. These lights are a signal that your oil should be changed as soon as possible.
Even without the warning note, a regular oil change should be performed on schedule. If you are using a 2021 Chevrolet Silverado, it is recommended to carry this out every 5,000 miles, or every 4 months. This includes replacing the oil and the filter to avoid any damages.
How much does it cost?
Compared to the former versions of the Silverado, the price for this service is significantly cheaper. The price range for previous versions sits between $125 and $150. With the 2021 version, it ranges from $90 to $95, including the parts and labor. Of course, this will vary depending on your location – but you can expect something in the realm of this price range.
High-Grade Oil Change Services Near My Area
Affordable, high-quality, and most of all, convenient: these are some of the characteristics vehicle owners look for among the many car maintenance services nowadays. Any auto shop will do the job for you, but there are variations in the quality of service depending on where you go. So, how can you select the best among the rest?
The 2021 Chevy Silverado is popular for its superb performance. One thing that adds to its smooth run is its oil life system, which has to be maintained properly and regularly. There are many shops now that offer checkups and services in order to preserve it and keep it in optimal working condition.
Among these car maintenance shops, the Sanger Chevrolet Buick GMC stands out with its ability to cater for this specific vehicle. The high-quality service of this car dealer is a standout among other dealers; you will get the very best service with the Buick GMC when it comes to maintaining your latest version of the Chevy Silverado.
Trained Mechanics
This car dealer is not just a manufacturer. It is a forward-thinker, investing money into continuous training so that its technicians have up-to-date information about newly released vehicles – hence why it is an excellent oil service option for your latest Chevy Silverado.
In addition to technical skills, the Buick GMC team is trained to maintain professionalism. So, even if you are a new owner, rest assured that you will be thoroughly guided in handling your car and maintaining its performance.
Complete Inventory
The Sanger Chevrolet Buick GMC boasts a fully equipped auto repair shop, so there's no need to go back and forth to different mechanics for your vehicle's missing parts. From the 6- or 8-quart ACDelco GM OE Dexos1 Full Synthetic Oil Change Packages to the Multi-Point Vehicle Inspection, your Sanger 2021 Chevrolet Silverado has access to all the right parts and oils in one location. So whether you're in for a simple oil change or an oil change, tire rotation, air filter check, and battery test, our staff are ready to help with all your needs.
Affordable Oil Change Near Clovis, Ca
It is a known fact that car maintenance is very expensive. This is especially the case if you visit different auto shops, as every mechanic's diagnosis varies a little from the others. For this reason, committing to one local auto shop can save you significant amounts of money.
Most shops will charge you on an hourly basis. Parts are also expensive, especially if they are not available there and have to be ordered out. If a shop has good technicians and complete equipment, however, jobs like changing your car's oil can be done in 10 to 30 minutes. The Sanger Chevrolet Buick GMC has all of these – and excellent customer service to boot.
Accessible Location
If you would like to receive the high-quality and reliable vehicle services of Sanger Chevrolet Buick GMC, simply search for the nearest GMC shop in your area. If you live in or around Clovis, visit their website Oil Change in Clovis | Sanger Chevrolet Buick GMC. This GMC shop "has all the tools and expertise needed to get your oil changed quickly and conveniently." Also, they "are always offering specials and oil change in Clovis coupons that make [the] affordable oil changes even more wallet-friendly."
Fresno also has a GMC shop, if you are more local to this area; drop by their service department for a carefully handled and quality car inspection routine.
You can swing by their shops anytime, but giving them a heads up by calling or scheduling an appointment ahead is always appreciated. That way, they will be ready for you when you arrive.
Changing Oil: Can I Do it Myself?
Sometimes there are cases where it is not possible to bring your vehicle to the mechanic, maybe due to inaccessibility or for monetary reasons. If that's the case, there's no need to worry – changing the oil can be done at home.
First, prepare the things that you will be needing: a motor oil, an oil filter, an oil drain, and an oil filter wrench. Open the hood and remove the oil filler cap. Make sure to set a pan under the drain plug. Once you remove the plug, wait for the oil to be drained completely. Remember to clean the oil drain plug before installing it.
Then you can locate the filter and put the pan underneath. Remove the filter and the filter's gasket. You won't be needing that, as the new oil has its own gasket.
You can now install the new filter. However, it's important to not over-tighten it, as it can damage the threads and cause leaks. When done, use a funnel to pour the new oil and check out the level once finished. To check if done correctly, start the vehicle and let it run for a few minutes. Look out for leaks, and double-check the oil levels.
Choosing the Right Oil
It is not just the act of changing the oil which is important to perform on a regular basis, but also ensuring that you have the right quality of oil to help you in the long run. Prior to a long trip, make sure that you check the engine oil so that your vehicle runs smoothly. If you have to do a change oil procedure, whether at a car services facility or just at home, it is important to make sure you are using the right oil for your 2021 Chevy Silverado.
Among the high-quality oils available today, there are four motor oils are that are proving to be the best for your Chevrolet Silverado. According to studies, the best engine oil for your Chevy must meet the API SN and API SP specifications.
Red Line Motor Oil 5W-30
This high-grade motor oil is a great choice for your Chevy due to its quality and specifications that match your truck.
Valvoline Max Life High Mileage Oil 5W-20
This synthetic motor oil is specially formulated to protect engines with 75,000 miles and above, which is perfect for long-distance travel. It has premium seal conditioners that rejuvenate seals and prevent leaks. If you are looking to maximize and extend your engine life, this one is for you. You can check with the nearest auto shop in your area if it is available, or better yet, inquire with Sanger Chevrolet Buick GMC to see if they have it there.
Royal Purple 0W-20
This high-performance synthetic engine oil was created to optimize engine performance and to provide full protection.
6- or 8- quart ACDelco GM OE Dexos1 Full Synthetic Oil
Our ACDelco GM OE Dexos1 Full Synthetic Oil Change package protects the car engine from changes in temperature and prevents deposits that can clog your engine.
Stick to a Schedule
When it comes to owning a car, a routine check-up is essential for ensuring that your vehicle runs smoothly in the long term. Not only will you save money by avoiding unexpected damages, but you will experience a trouble-free ride every single time you take a road trip. Set a schedule and choose the best service provider for you so that you can optimize the health and longevity of your vehicle, one oil change at a time!