Auxiliary Battery Replacement

Chevrolet Buick GMC Of Sanger is located at:
1028 Academy Ave • Sanger, CA 93657
A Guide to Auxiliary Battery Replacement
Are you concerned that you might have an auxiliary battery issue? If so, this article will give you advice on auxiliary batteries.
What is an auxiliary battery?
A battery is a critical part of a car, and most passenger vehicles have one large battery. The battery has a simple job, to provide electricity to start the engine. With that said, some vehicles have more than one battery, including the primary battery and an auxiliary battery. An auxiliary battery is essential for running and powering car systems and accessories.
The auxiliary battery powers systems and accessories that need 12 volts of power. These include headlights, audio systems, computer controls, and accessory systems. Unfortunately, like every battery, auxiliary batteries will fail and wear out. You will need to replace it.
Things to consider:
Auxiliary batteries rarely prevent the car from driving. But they can create issues such as electronic systems failing.
The cost of auxiliary batteries varies depending on size, location, and type of car.
It's possible to check auxiliary batteries during maintenance, but the mechanic will need to understand the vehicle setup.
How long do auxiliary batteries last?
Your auxiliary battery will deteriorate over time. The scale of deterioration depends on your vehicle and how well you've maintained the car. Most auxiliary batteries have a lifespan of between 5 to 8 years, but it could be more or less.
Nonetheless, once your auxiliary battery declines, it will put a strain on the rest of your car. You may see accessories start to fail and problems with other car functions. Therefore, you'll need to have a professional look at the auxiliary battery and diagnose the issue.
If you're unsure about the condition of your auxiliary battery, there are some symptoms suggesting failure. These include:
Some accessories and functions stop working.
Your car's dashboard has switched on the auxiliary battery light.
If your auxiliary battery light is shining, it's clear that you have a problem. Moreover, you'll need a professional diagnosis if car functions fail. It might suggest your auxiliary battery needs replacing, but it might mean other issues.
You can do significant damage to your car's health if you don't fix your auxiliary battery. What's the best way to do this?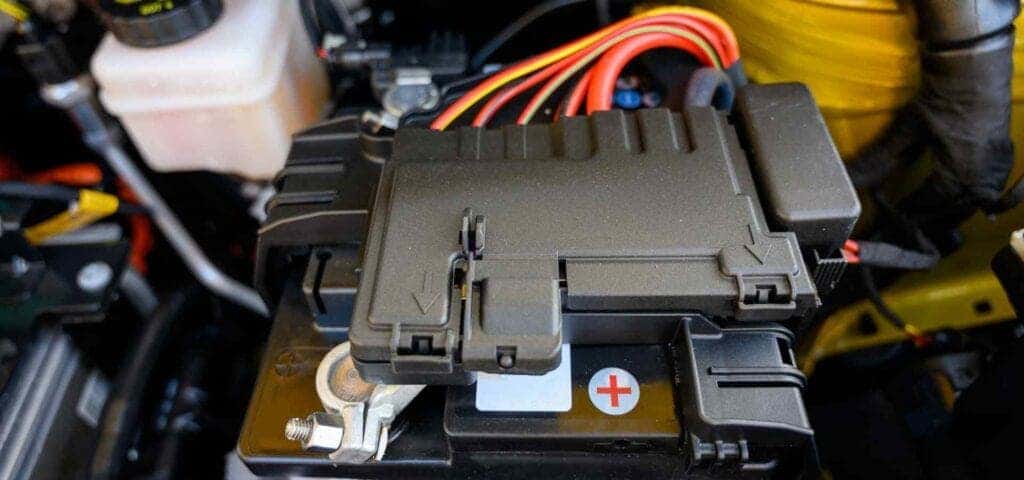 What services can we offer you?
Car owners want trustworthy and reliable experts to check their cars for damage and problems. That's why our team of experts at Sanger Chevrolet Buick GMC offers a comprehensive Auxiliary Battery Replacement Service. If you're a car owner, you want experienced mechanics to diagnose problems with your vehicle. We understand the need for specialist help from trained experts. That's why we have an experienced team of experts to guide you.
If you have an auxiliary battery issue, our team can diagnose it quickly and help fix the problem. Your car's health is important, and we understand the importance of car maintenance and your car battery. If you're in the Fresno area feel you might have an auxiliary battery issue or need any service, repair, and expert advice – Sanger Chevrolet Buick GMC would love to hear from you!