Brake Hose Replacement

Chevrolet Buick GMC Of Sanger is located at:
1028 Academy Ave • Sanger, CA 93657
Brake Hose Replacement: All You Need to Know
Brake hose replacement is often a part of an auto repair service that most owners prefer to avoid. Apart from braking-related risks, a brake hose could also cause a road accident in case it's broken and the driver doesn't notice it's leaking.
How Much Is It To Fix A Brake Hose?
What does a brake hose cost? You may ask. The price of brake hose replacement at your preferred repair shop would depend on the make, model, and year of your car and the type of auto repair service needed to fix the line.
On average and in general, the cost for flexible brake hose replacement ranges from $171 to $190. The cost of labor ranges between $74 and $94 while the parts cost around $96. These costs do not include taxes and fees and neither do they factor in the type of vehicle or service center you use.
Older vehicles appear to be more costly because their parts may be scarce in the market.
What Is A Brake Hose and How It Works?
Motor vehicles have at least one brake checking line. This is because the entire braking system operates through this line. A break in the line could cause the braking system to fail and possibly cause an accident. A brake hose is a part of the vehicle piping located in the hydraulic braking system.
Made from reinforced rubber, brake hoses are synthetic and flexible. The rubber can easily handle the more than 1,000 PSI of pressure when you slam on the brakes. Each wheel position can have a minimum of one brake hose, but there can also be two. This is something to consider when assessing the cost of flexible brake hose replacement. There are steel connections promoting seals at the end of the rubber hoses that keep away leaks.
How Long Should Your Brake Hose Last?
How long a brake hose lasts depends on its quality, the amount of wear and tear on your braking system. A standard rubber brake hose lasts for up to 6 years. Brake hoses made from stainless steel last longer. If you often drive on unforgiving rough terrain, you will need to replace your brake hoses earlier.
Brake hoses usually wear and tear over an entire system, so when one pad malfunctions, you must replace all of them. When testing your brakes, you need to ensure your car has cooled down.
When it comes to rubber hoses, you should first do an eyeball inspection to ensure no presence of bubbles, drips, wet patches, cracks, or bulges as they indicate damage. Manually feeling the hoses will expose any swollen or soft parts that would need replacing. For steel brakes, you can check to see any distortion or cracking in the metal.
When Do You Need A Brake Hose Replacement?
Physical Damage
In case of cuts, cracks, excessive rust on hose fittings ends, and swelling, you should have the hose replaced as soon as possible.
Leaks
Leaks can happen anywhere on the brake hose or at the fittings on the ends. A spongy or low-lying brake pedal is a result of a leak or a bulging hose. These are signs of flexible brake hose replacement.
Internal Failure
Once in a while, the interior lining of your brake hose can separate, causing a blockage of the flow of hydraulic fluid. When you take your car in for servicing, your mechanic uses test gauges to diagnose the issue. This fluid blockage can result in dragging or overheated brakes.
Normal lifetime
Many rubber brake hoses can last to 20 years if made from quality materials and when well taken care of. However, recommendations are to replace the brake hose after 6 to 10 years of service for high reliability and safety.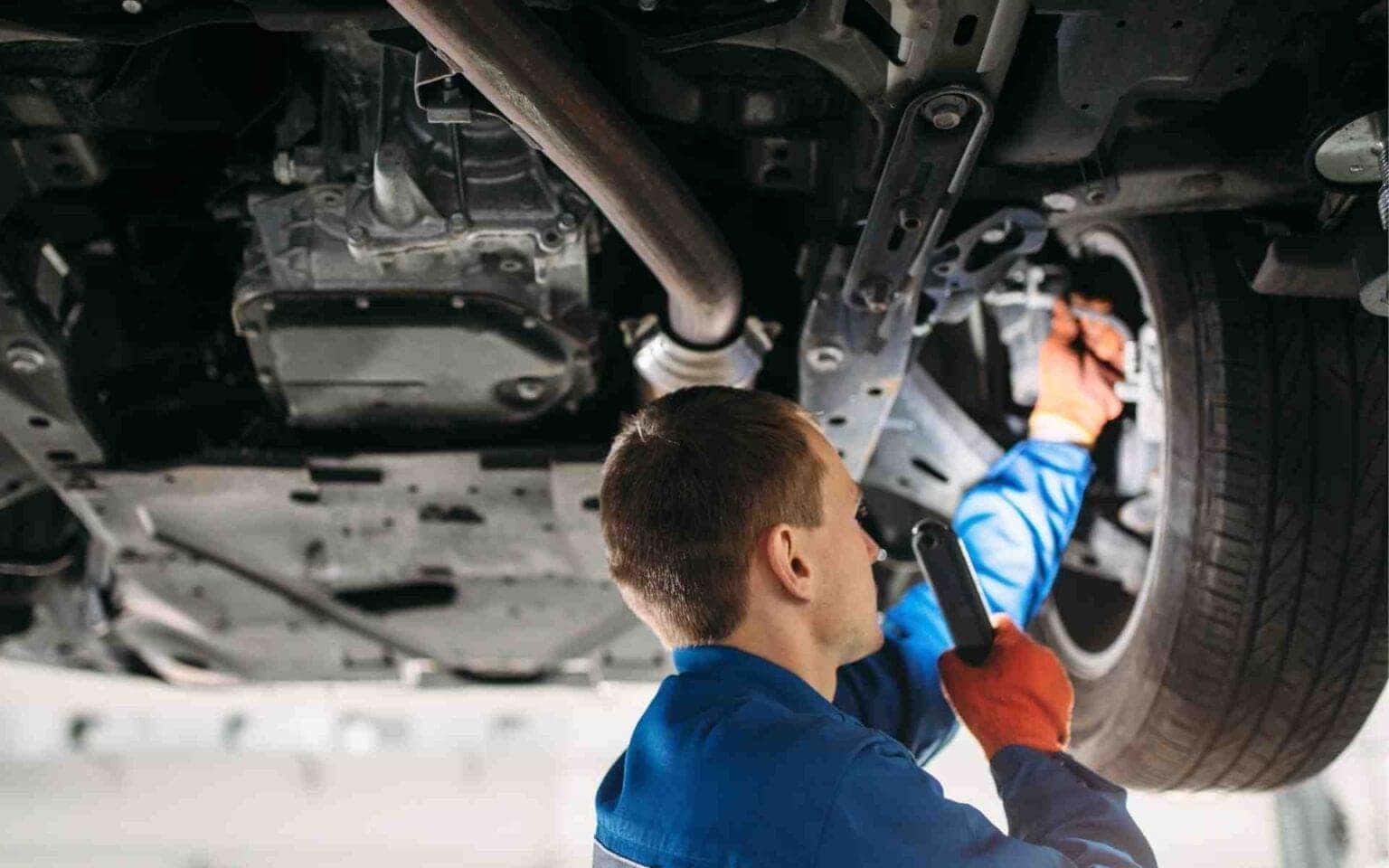 Steps on How to Fix Brake Hose
Jack up the vehicle and secure it with steel jack stands
Remove the wheel and disassemble the tire assembly
Drain the brake fluid onto a drain pan
Relieve the pressure in the brake line by briefly loosening the brake caliper bleeder screw.
Remove the hose by detaching both ends. The attachment at the caliper is often a banjo-style bolt with washers that are only used once. You should loosen the flare connection at the vehicle frame.
Install the new hose using new copper-sealing washers and the factory OEM torque on the tube nut and the banjo bolt.
Finally, remove all air from the brake system and put the vehicle through road testing. Make sure to perform a final check for leaks is after the road test.
One thing to note is that it is not safe to drive your car when it had a brake hose problem. Perfectly functioning brakes are very essential. Once you see leaks or suspect damage to the brake hoses, you have your vehicle taken to the service center for brake hose repair.
Factors to Consider When Replacing A Brake Hose
When you replace a brake hose due to aging, you would also have to replace the other brake hoses.
It is best to be aware of the type of brake hose your vehicle has as well as the replacement alternatives. This is because some vehicles have synthetic rubber hoses while some have stainless steel ones.