Car Battery Replacement

Chevrolet Buick GMC Of Sanger is located at:
1028 Academy Ave • Sanger, CA 93657
Your Essential Guide to Car Battery Replacement
Is your car refusing to start? There may be a problem with your car battery. Fortunately, we've put together a handy guide detailing all you need to know about replacing a dead battery.
What function does a car battery serve?
Car batteries are essential for getting vehicles moving as they help to power the fuel and ignition systems. As soon as a car engine is running, an alternator will keep the vehicle moving and start to recharge the battery.
If you have an electric car, it is likely to have a traction battery on top of the standard 12-volt model found in most car engines. Traction batteries require higher voltages than standard models and are capable of converting chemical energy to electrical energy.
What are the signs of a failing or dead battery?
The following problems could indicate the need for a battery replacement:
The car will not start: Sometimes, batteries simply reach the end of their life. Every new battery has a capacity rating often referred to as the cranking amps. This capacity is likely to go down as the battery ages, particularly if your car is left stationary for long periods. Once the capacity goes below a certain threshold, your battery will not work.
The battery warning system is glowing: Many cars have special features that warn you when your battery needs charging or replacing.
Some vehicle features aren't working: Without sufficient electricity, features such as your car's audio, locking, or security systems may start to malfunction.
Should I drive while experiencing a battery issue?
Technically, it is safe to drive with a weak car battery. However, once you have parked your vehicle, there is no guarantee that you will be able to get it started again. To avoid becoming one of the 69 million drivers requiring roadside assistance in the US every year, you must address your battery problems as soon as they arise.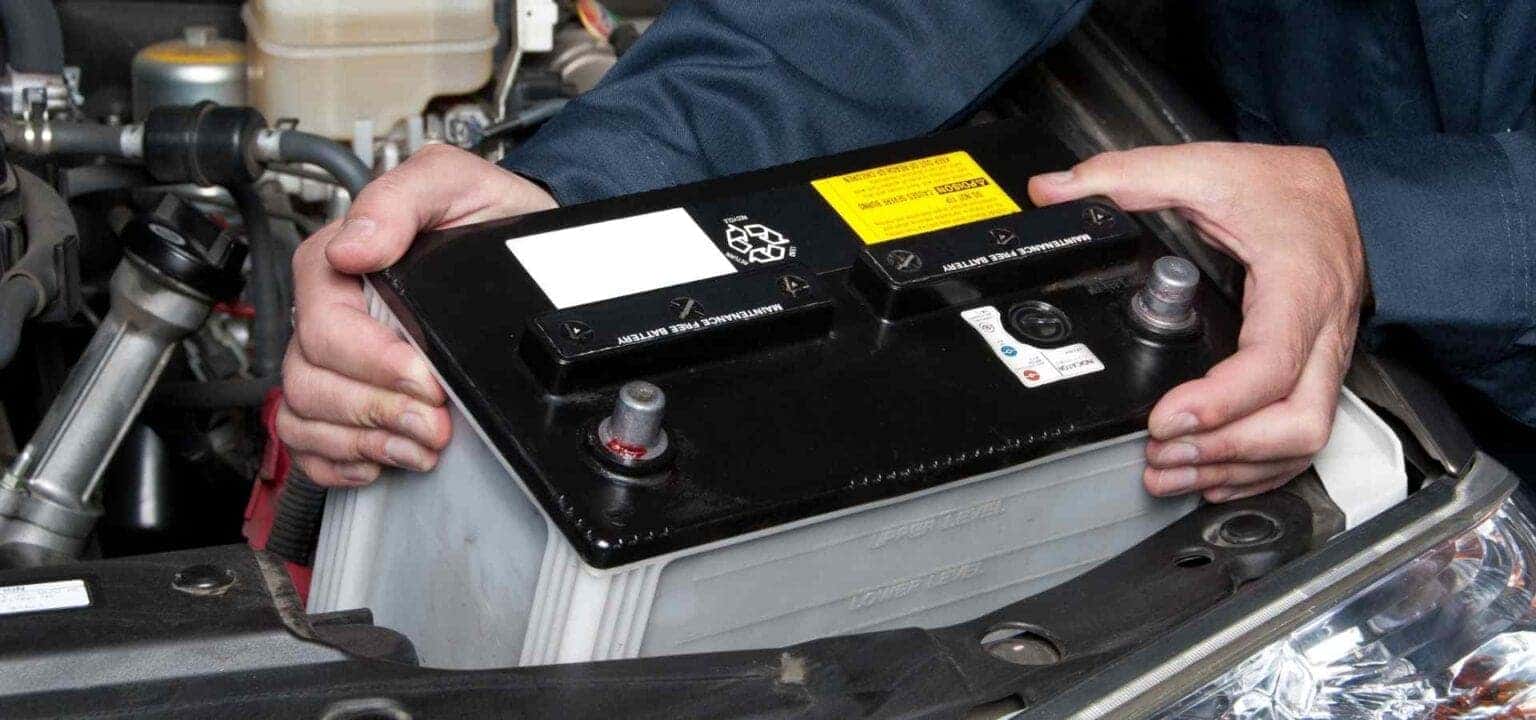 Should I install a new battery myself?
Unless you're a skilled mechanic, it is not advisable to change a battery yourself. During installation, cabling must be rendered clean, tight, and corrosion-free using specialist tools you are unlikely to possess. What's more, a short-circuited battery has the potential to explode and cause serious injury.
What happens during a battery replacement?
If you visit your mechanic with a failing or dead battery, they are likely to carry out the following measures:
Installation of a temporary power source to avoid losing data stored in your PCM system.
Removal of the old battery.
Inspection of the wiring and cable ends to ensure the new battery will run efficiently.
Installation of the new battery.
If necessary, the mechanic will apply anti-corrosion compounds to the battery terminals to ensure the new battery lasts for as long as possible.
The engine will be turned on and the battery will be tested against factory specifications.
Is it always worth replacing the battery?
If your car battery is failing, your vehicle is likely to be rather old, particularly if it has undergone a battery replacement in the past. Sometimes, a dead battery represents a good reason to purchase a new or used car. For the best deals, browse our used vehicles for sale today!