Exterior Car Door Handle Replacement

Chevrolet Buick GMC Of Sanger is located at:
1028 Academy Ave • Sanger, CA 93657
What to do when your exterior car door handle is damaged
Driving around town in your car is an everyday occurrence for most people. You've got errands to run, meetings to attend, and appointments to keep. However, when you go to enter your car, the door handle is broken.
Don't panic! We've got all the info you need to deal with it right here.
What is a Car Door Handle?
A door handle is the exterior part of a car that you use to open and close your doors. It's made from hard plastic or metal, depending on what type of vehicle it belongs to.
Door handles work by rotating to move the door lock pins into place.
How Does the Handle Break?
A door handle breaks when it's exposed to a lot of wear and tear. This is due, in large part, to someone constantly opening and closing their car doors without using care or restraint. There are many others that these can break, including:
The handle snaps off from its original location and becomes detached or broken at its base.
A car's exterior body rusts away around the metal bar holding it on the door.
The metal bar holding the handle snaps off from rusting or wear and tear.
There is a problem with the locking mechanism inside of your car (it breaks). This means you can't open your doors because the handles don't work anymore through normal use, but also when someone forcefully tries to pry it open.
How to Fix It?
If your car door handle is broken, you should call a professional to replace it. Replacing your vehicle's exterior car door handle will be relatively inexpensive and can usually be done pretty quickly.
In the meantime, you can use your driver's side door to enter and exit the car. This will get annoying and possibly embarrassing after a day or two, so you'll want to get it fixed as quickly as possible.
Cost of Repair?
The cost varies from model to model, but replacing the exterior car door handle is about $200-$400.
If you need a new car door handle, call the experts at Sanger Chevrolet Buick GMC. You can reach us by phone or through our website, and we'll get your repair scheduled as soon as possible!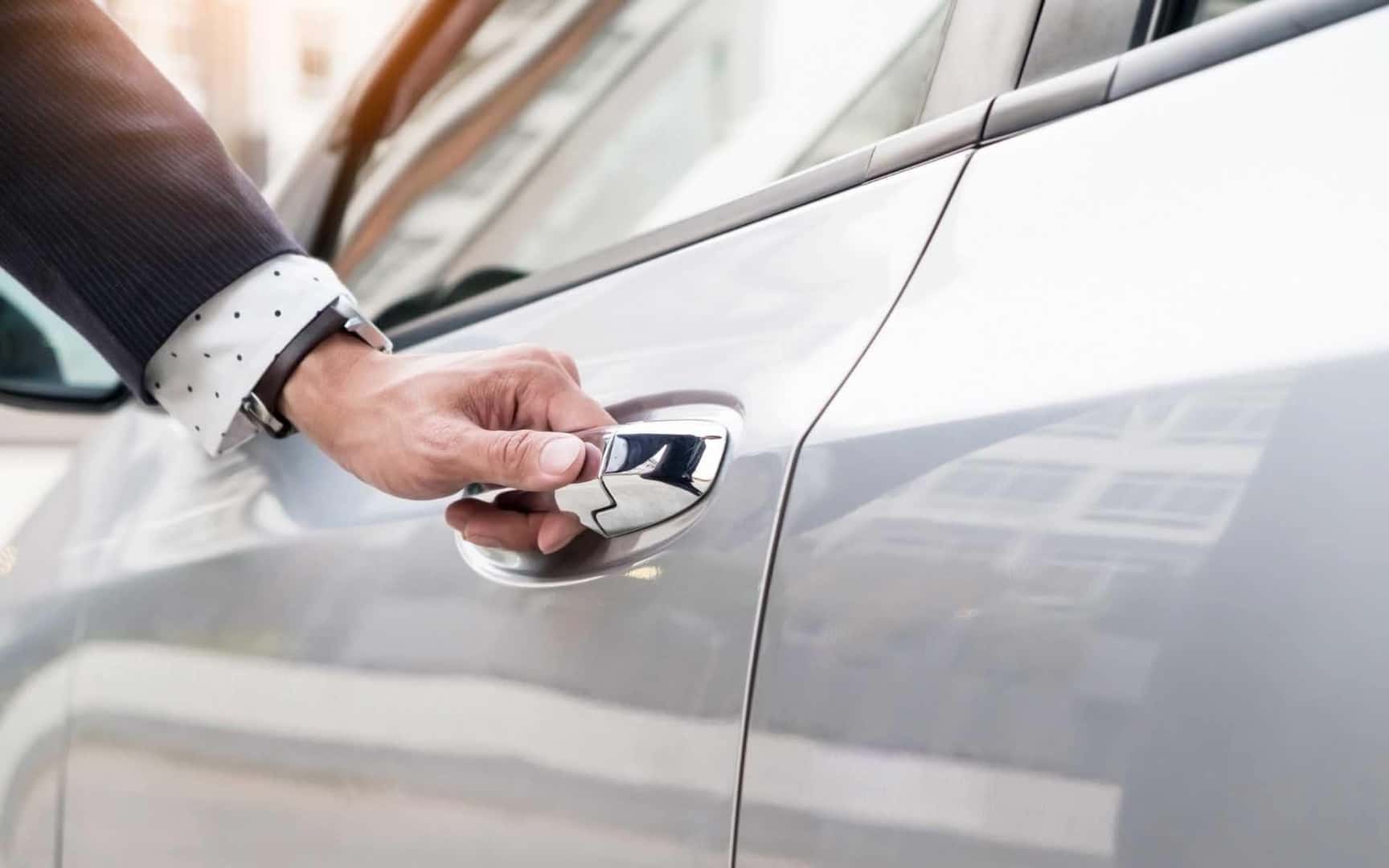 How Is A Door Handle Fixed?
When you bring your car in, we'll first check the parts that need repair. The expert will then replace any necessary pieces and make sure everything is working correctly before finishing up with your car door handle replacement.
The first step is usually to remove the broken handle and any other pieces that are connected. The expert will then use plenty of lubrication to ensure a lasting repair without rusting or wear and tear.
The next step is for the mechanic is to drill out the area where your new car door handle will be securely attached. This will take some time, but the expert will do what is necessary to make sure that your new door handle won't break again in the future.
Once we are done with this step, it's time to attach the exterior car door handle! The mechanic will securely attach all pieces and tighten them down using a locking mechanism on the inside of the car. This will form a tight bond between your new handle and its base to prevent any future breaking or to snap off.