The Easy Way to Sell Your Car

Chevrolet Buick GMC Of Sanger is located at:
1028 Academy Ave • Sanger, CA 93657
Are you ready to sell your car?
If so, you'll find more than a few options. However, not all selling methods are right for you.
Before trying to sell your vehicle, you need to consider a few things. For example, what's more important – getting rid of the vehicle or getting top price? You also need to consider how you will determine a selling price.
One of the easiest ways to sell your car quickly and for a competitive price is by coming to our team at Sanger Chevrolet Buick GMC. We are always ready to look at and make an offer on the vehicle you have available. There's no reason to choose a second-rate buyer when we are here and ready to make you a fair offer – today.
However, if you want to learn how to sell your car, all the ins and outs of the process, and more, keep reading. We are here to answer all the questions you may have and ensure you have a smooth and seamless transaction regardless of where or how you decide to sell your vehicle.
What Options do You Have to Sell Your Car?
If you are trying to figure out the best way to sell your car, the first step is to consider your goal. If you don't mind putting in a little more effort, then selling to a private buyer may help you get a better price. However, if you're motivated to sell it quickly and don't care about the price, trading it in or selling to a retailer may be a better option.
The main selling options you have to sell your car include:
Trade-in your car: Are you ready to upgrade your vehicle? If so, then a car trade is a smart option. While trading in your vehicle is one option, you may not get as much for it if you choose this method.
Sell to a private buyer: If you want to sell to an individual, expect to put in more time and effort.
Sell to a retailer: Going to a dealership (like us at Sanger Chevrolet Buick GMC) makes sense when it comes to hassle-free transactions. Not only that, we offer competitive pricing.
Now that you have a good idea of how you want to sell your car, it's time to take the right steps to get the transaction done.
Know the Value of Your Vehicle
Before trying to sell your vehicle – in any capacity – you need to know its value.
While you may have a general number in mind, do you really know the answer to – what is my car worth? If you haven't looked up your car value on Kelly Blue Book, there's a good chance the answer is a resounding "no." In fact, a little research may reveal you are asking way too little or too much for the vehicle you are trying to sell.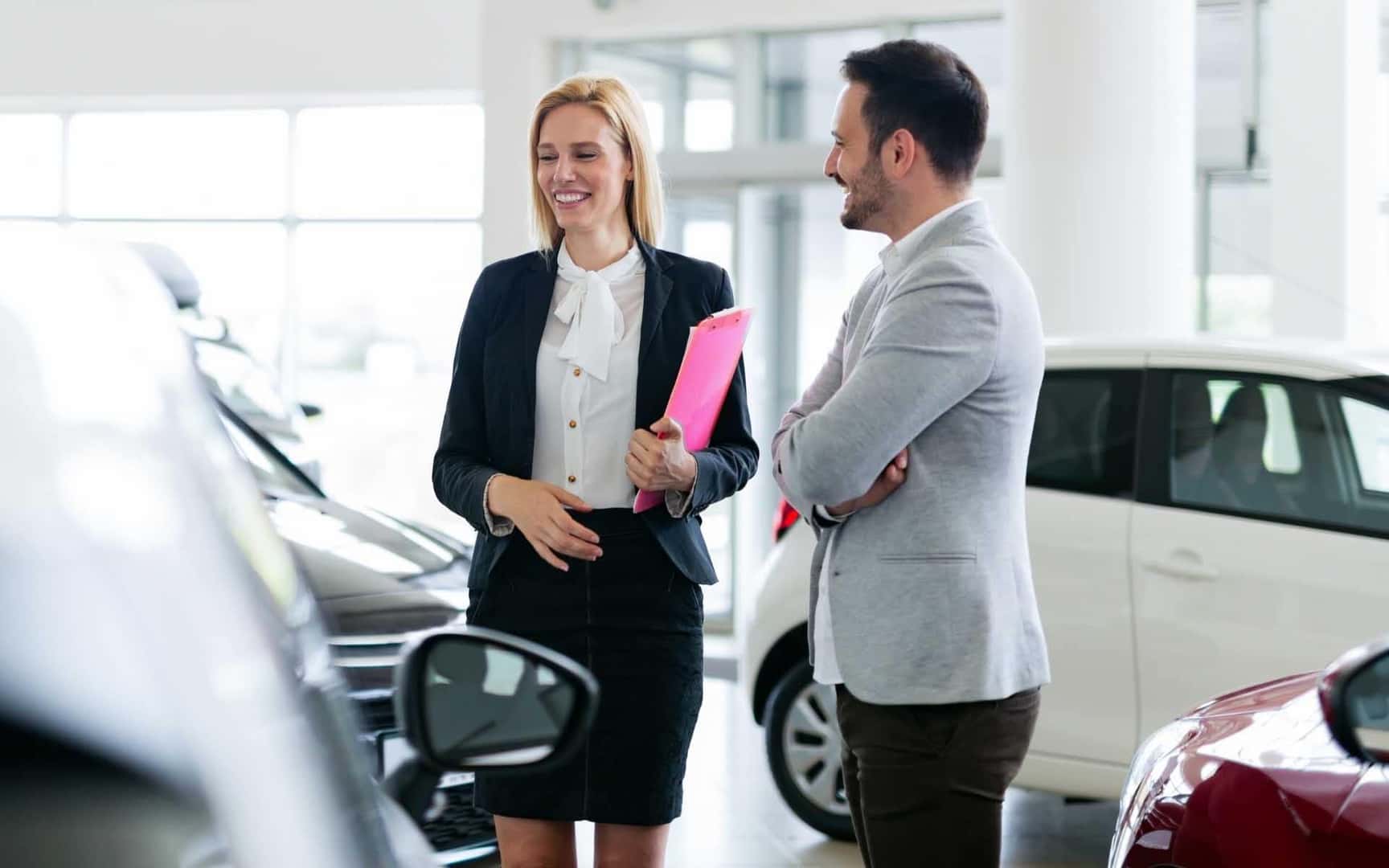 Know Your Vehicle's History
When someone is interested in purchasing your car, they will want to know as much as possible about the vehicle they are interested in buying. Preparing for the sale will go a long way in reassuring a potential buyer. While you will obviously know the make, model, condition, and mileage, there are a few other details to have available, as well. These include:
Ownership history
Previous repairs
Type of mileage (city or highway)
Service record
You also need to be ready to let your buyer know why you are selling the vehicle. It is best to have answers like this ready rather than being caught off guard. This is true whether you plan to trade it in, sell privately, or sell it to a retailer.
Have Your Paperwork Ready
Each state has unique requirements when selling a vehicle. It's smart to check with the state department of motor vehicles to see what guidelines you need to follow. While this is good advice, some of the general items you need to have ready to go include:
Title
Maintenance and service records
Vehicle history report
Bill of sale
Having the paperwork ready to present to the buyer can make the entire sale process move along faster and give the buyer confidence they are buying a quality vehicle.
Getting Your Car Ready to Sell
If you want to have a good chance of getting the best price for your vehicle, then you need to make sure it is in sell-ready condition. To do this, follow these tips:
Handle any necessary repairs: Taking care of small repairs, such as light bulbs, scratches, fluids, dents, brakes, windshield cracks, and air in the tires, will help you get more money for the vehicle. Make sure you keep receipts of these repairs to show a buyer what work has been handled.
Clean it: While this may seem obvious, some sellers skip or don't take time to clean their vehicles well. Having a clean, freshly waxed, and the good-smelling vehicle is appealing to most buyers. Make sure you pay attention to the interior and exterior of the vehicle. Clean all your personal belongings out of the vehicle, including the trunk and glove box, and wipe down all surfaces, including the cup holders. Be sure to vacuum the interior well and remove any bumper stickers or residue they leave behind.
Reasons to Sell to Sanger Chevrolet Buick GMC
If you want to make the selling process as simple and fast as possible, come to us. Our team is made up of car buying professionals. At Sanger Chevrolet Buick GMC, we are dedicated to your complete satisfaction and will provide you with a competitive price for your vehicle.
Some of the more specific reasons to sell to us include:
Professional Service
Our team works to provide professional service from beginning to end. This means that we will help ensure that you fully understand the process and our offer. With us, there are never any hidden fees or costs related to us buying our vehicle.
Competitive Pricing
We will ensure that you get a fair price for your vehicle, regardless of make, model, or mileage. We use the Kelley Blue Book value to determine the offer we make, which ensures you will get a fair and competitive price for the car you want to sell.
Same-Day Sale
When you come to us, we will purchase your vehicle the same day you bring it to us. If you are looking for a quick sale, then look no further than our buying process. It is designed to help ensure you get the price you want and walk away with money in hand.
No Pressure to Buy
You may be hesitant to sell your vehicle to a dealership due to being pressured to buy something that you are there. When you sell to us, this isn't something you have to worry about. Our team ensures a no-pressure selling process with no one trying to sell you another vehicle unless you are interested in buying. We guarantee that you will never be under any pressure to make a decision or buy no matter what.
Are you ready to sell your car? If so, visit us at Sanger Chevrolet Buick GMC today. We are ready to buy and will offer you a fair price for your vehicle.